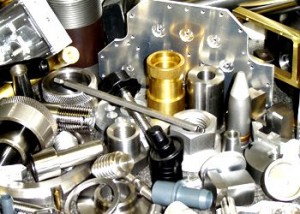 The solution offered in management of technical parts is based on software from Germany's CADENAS GmbH. The home is a variant of this solution, known as PARTsolutions. In this case, the application that contains the 3D models used technical standard parts (particularly in engineering) and engineers especially used in conjunction with CAD programs. In general terms, however, is a scalable, usable in all areas of management components, ie the departments of purchasing, technical and technological preparation of production, construction, storage and others.
The benefits of deploying not only the acquisition of construction materials and increased comfort while recording parts. The main benefit is to gain greater control over the total number of used parts and reduce the strain components. According to current research is the acquisition of a new volume about 1000 €. This amount includes the cost of designer time or another customer when deciding on purchase parts, purchase costs to ensure suppliers, ordering and acquisition work, or costs of production on their own part. Furthermore, the costs associated with the introduction of part records to the system (SAP) and the cost of the storage part (storage space, warehouse operators, conservation). The introduction of management components in LSW Maschinefabrik GmbH (part of the KUKA Group), for example, has over three years to save almost € 320,000.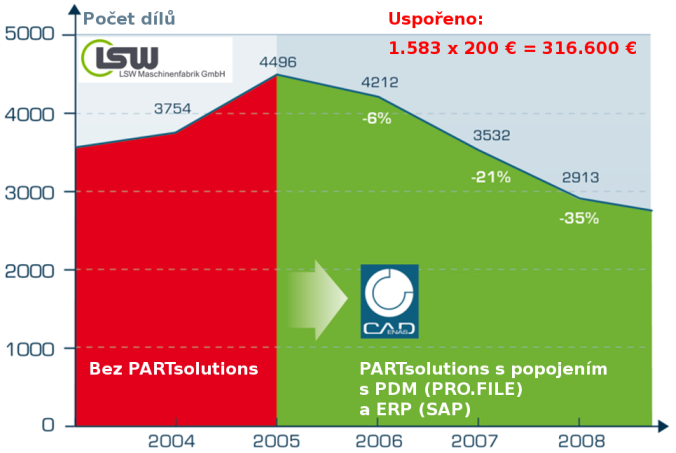 More about this application you can find on specialized web www.partsolutions.cz.